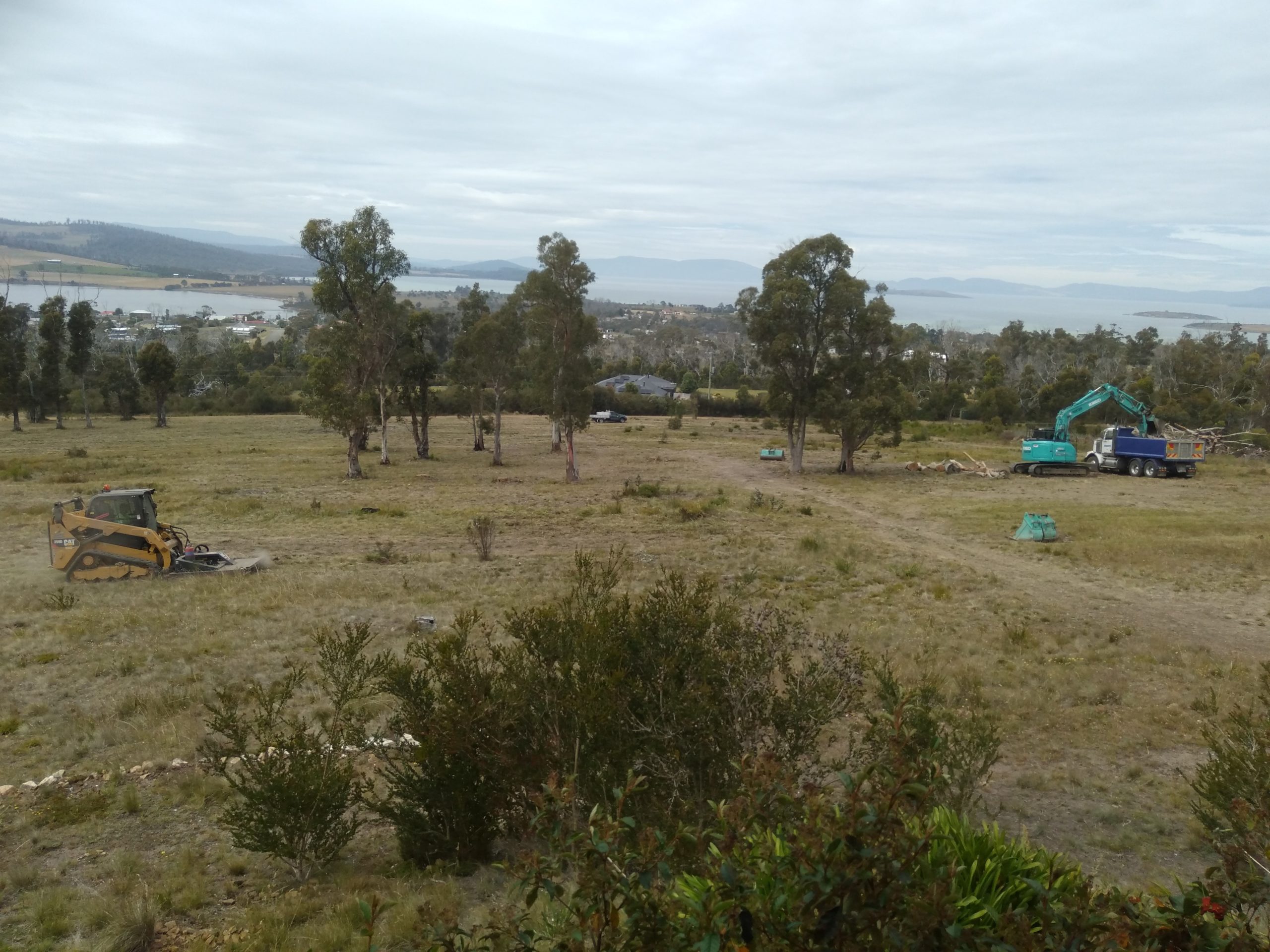 Land Clearing Hobart
For land clearing in Hobart and the surrounding areas, Horizon Tree Service are the ones to call. Our expert team will attend to complete the job on time and to perfection.
Do you need a block of land cleared for your new home? Does your backyard need tree and land clearing for landscaping?
Land Clearing Contractor Hobart
Horizon Tree Service is a professional land clearing contractor in Hobart and surrounding areas. If you have hard to navigate land, narrow access, uneven levels or steep slopes, we are equipped and experienced to tackle even the most challenging job.
Land clearing is the process of removing obstacles such as trees, scrubs and stumps that are prohibiting you from being able to use your land.
When do you need land clearing services?
Removal of dead or fallen trees and stumps
Construction of new dwelling, extensions and sheds on the property
To create a fire break surrounding your dwellings and removal of trees that may threaten your home in the event of a bush fire
Residential and commercial development
Fence line clearing
New road construction
Landscaping
If you are looking for a trusted land clearing contractor to help with any land clearing services in Hobart and surrounding areas, get in touch with us today.

Safe, Reliable & Efficient
We always strive to meet or succeed our customers' satisfaction.

Over 20 years' experience
We have the experience and qualifications needed to do the job right the first time.

Always on time
It's important the job gets done. We'll be there right on time to take care of it.