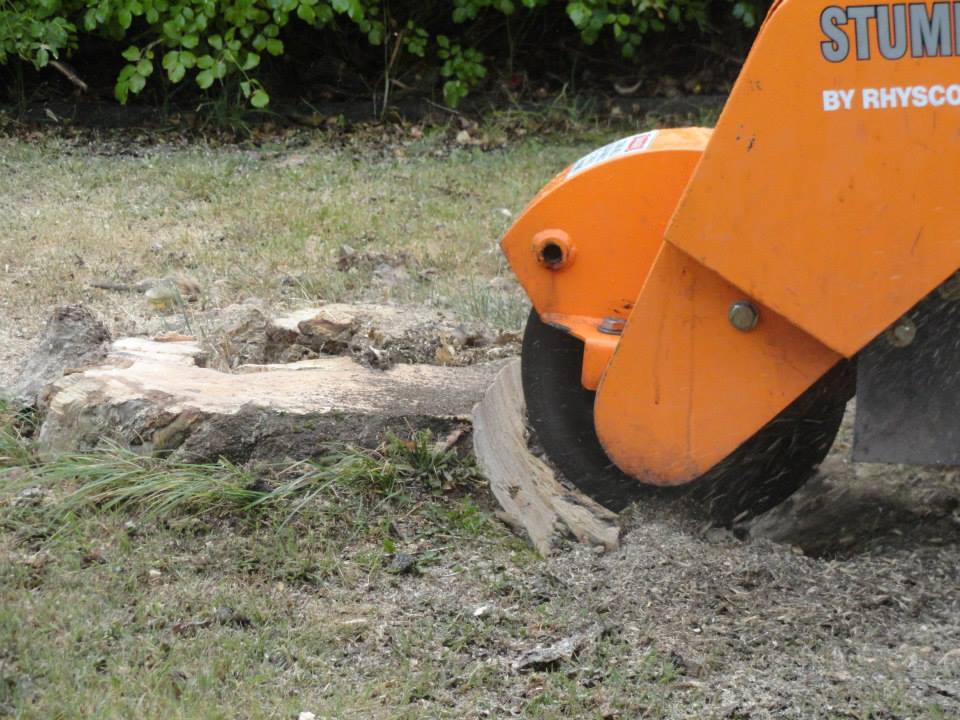 Stump Grinding Hobart
Horizon Tree Service can take care of any service relating to stump grinding in Hobart. This is a safe and efficient process to remove tree stumps and surface roots after a tree has been cut down. We offer a premium tree stump grinding service in Hobart and surrounding areas at reasonable rates.
We use specialised machines, a Stump Grinder, which can grind the stump up to 300mm below ground level. The Stump Grinder creates a fine mulch in the process which consists of soil and sawdust which is left behind afterwards to fill the empty space to prevent any tripping hazards.
We have two different sized Stump Grinders which we use, the grinder required will depend on the location and the size of the stump. Our stump grinders consist of:
Rhyscorp Stump Humper – 25HP, suitable for small to medium sized stumps which will fit through a standard door way –machine width of 745mm. This machine will allow us to grind out tree roots and stumps to a depth of 350mm under ground level.
RedRoo track grinder- 33HP track grinder, suitable for medium to large sized stumps with expandable tracks which will allow us to grind stumps on difficult terrain at only 900mm wide. This machine will allow us to grind tree roots and stumps to 360mm under ground level.
Stump Grinding Contractor Hobart
As a reputable tree service and stump grinding contractor in Hobart, we make sure that quality is always a top priority. Our team are skilled in what they do and we are always ready to help you with your tree servicing needs.
The benefits of stump removals:
Removal of tripping hazards
Prepares the ground for landscaping or construction.
Preventing the spread of pest and diseases.
Improvement of garden appearance
To prevent any unwanted tree re-growth
Chemical free and environmentally friendly.
Do you have an unwanted tree stump in your garden? Contact us today, we'll be happy to assist you with your tree stump removal needs.

Safe, Reliable & Efficient
We always strive to meet or succeed our customers' satisfaction.

Over 20 years' experience
We have the experience and qualifications needed to do the job right the first time.

Always on time
It's important the job gets done. We'll be there right on time to take care of it.