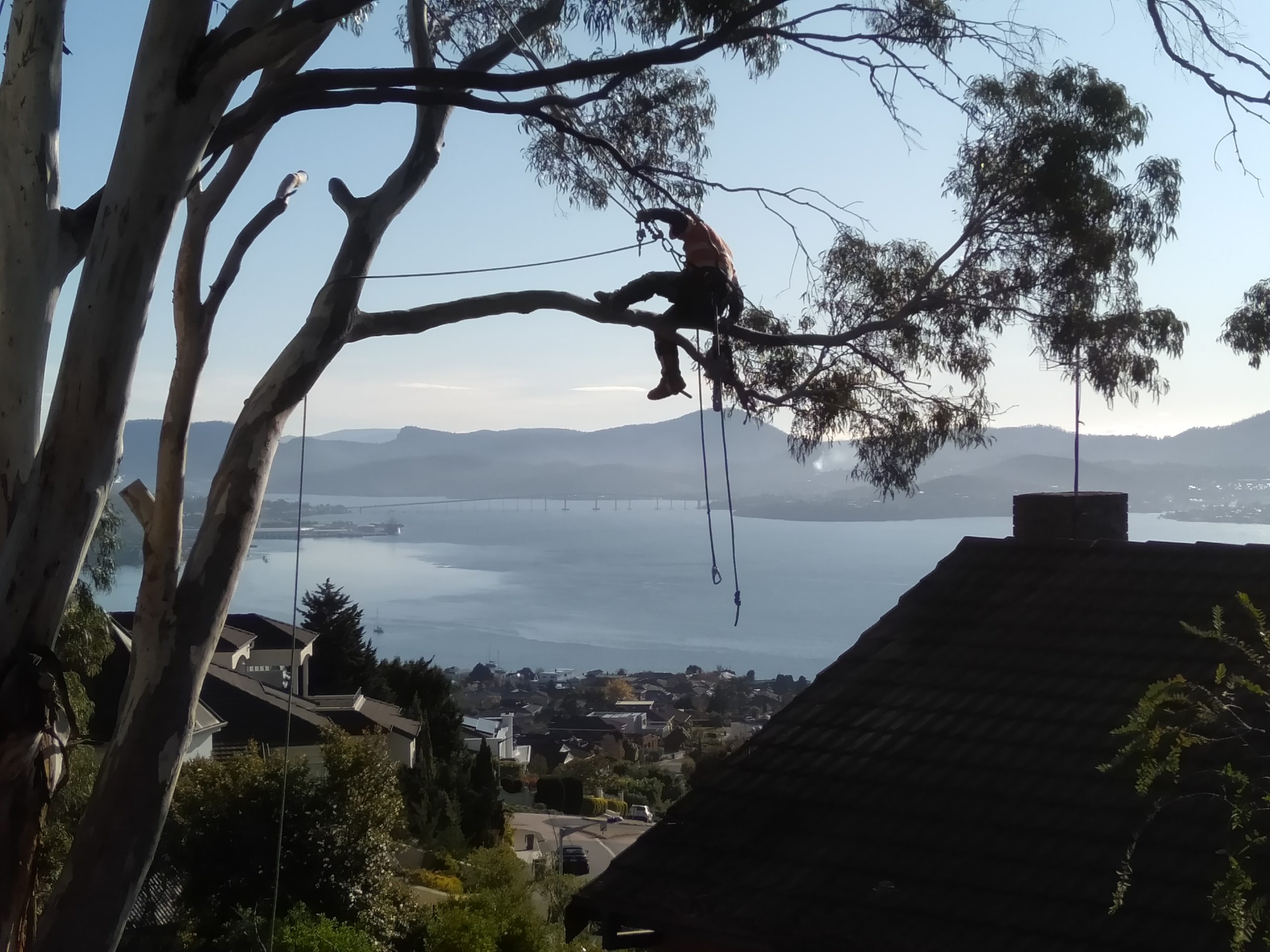 Tree Pruning Glenorchy
Horizon Tree Service provides the most detail-oriented tree pruning in Glenorchy and surrounds. We offer one of, if not, the best tree pruning services home and business owners have come to truly admire. Our hundreds of customers throughout the 15 years we have been in the industry can attest to the high level of workmanship, service excellence, and customer satisfaction that we deliver. With our keen eyes for detail, our continuous pursuit of quality, and our love for what we do, choosing us to provide you with tree pruning services is one of the best decisions you will ever make!
We have 15 years of knowledge, skills, and experience so you can trust us to complete your project, no matter the scope, complexity, or location, to your exact specifications, within budget, and on time each time. Our team considers this profession our true calling and life's passion so take extra effort to meticulously plan and execute each job. We offer our tree pruning services to residential, commercial, and industrial property owners in Glenorchy and surrounding areas.
From that one small tree in your backyard to the largest trees surrounding your business, our highly skilled tree pruning experts can cut and shape them to any look and form that you want while ensuring everyone's safety during and after we are gone from the job site. We come equipped with the best tools and techniques our industry has to offer along with 15 years of experience so you can be assured that we will complete your project to your exact specifications, within budget, and on time every single time!
Tree Pruning Service Glenorchy
Horizon Tree Service is known for providing the best tree pruning service in Glenorchy and nearby locations. We offer a wide range of the fastest, safest, and the most reliable tree pruning and other related services that include –
Tree Pruning
Tree Felling and Removal
Tree Stump Grinding and Removal
Log Splitting
Tree Cabling and Bracing
On-site wood chipping
Sale of Organic Tree Mulch
Powerline and Solar Panel Clearing
Fire Hazard Reduction and Land Clearing
24-Hour Emergency Service for Unexpected Situations
Our team takes pride in providing highest quality services possible so you can expect nothing less than the best from Horizon Tree Service.
For more information about our services, call 0400 739 307 today.
Professional Tree Pruner Glenorchy
If you are searching for the most reliable professional tree pruner in Glenorchy and surrounds, then look no further than Horizon Tree Service. We have highly skilled, fully qualified, and vastly experienced professional tree pruners who have worked on all types of residential, commercial, and industrial properties. Being true professionals, you can trust us to be at the job on time, always be respectful and courteous, deliver quality-assured workmanship, and clean up right after, leaving no trace that we were even there except for the beautifully pruned trees and vegetation.
Tree Shaping Glenorchy
For the most amazing-looking tree shaping in Glenorchy and nearby locations, Horizon Tree Service is the company you should call. We have tree shaping specialists who have all the knowledge and expertise as well as the latest technologies and methods to transform any tree to the shape that you want. You can rely on us to deliver exactly what you are looking for while staying within budget and your set deadlines. Our continuous pursuit of delivering service excellence is what drives us to ensure that we deliver the results that our customers keep coming back for in the over 15 years we have been in the industry. So, for the best tree shaping and tree pruning in Glenorchy, there is only one name to remember and that is Horizon Tree Service.

Safe, Reliable & Efficient
We always strive to meet or succeed our customers' satisfaction.

Over 20 years' experience
We have the experience and qualifications needed to do the job right the first time.

Always on time
It's important for us to get the job done. We'll be there right on time to take care of it.