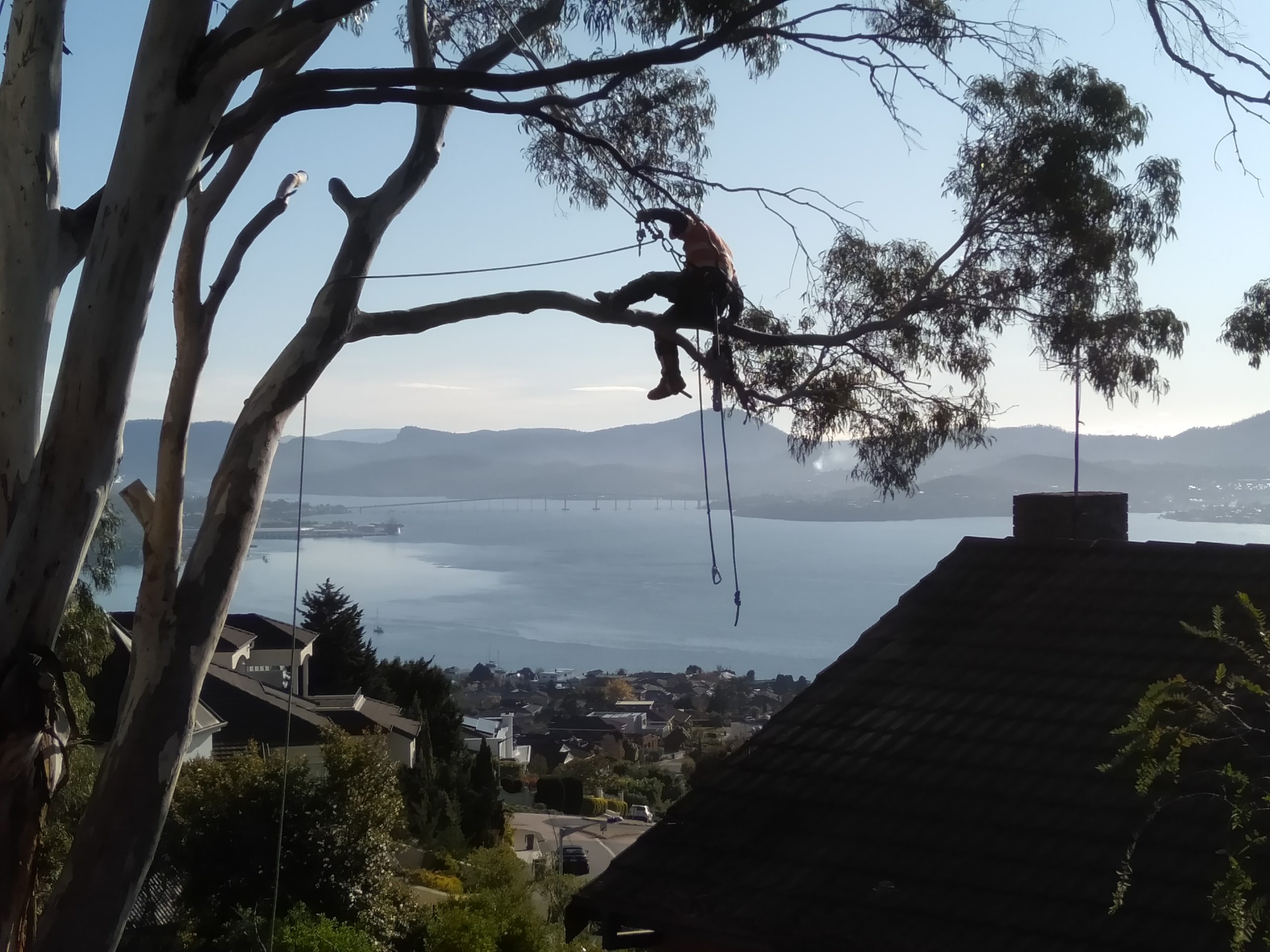 Tree Pruning Service Hobart
Are you looking for tree pruning service in Hobart in Hobart & Surrounds? If so then Horizon Tree Service is the one to call. Our expert team will attend to complete the job on time and to perfection.
Types of tree pruning services we offer:
Deadwood removal –The removal of dead, dying, or diseased limbs.
Crown reduction – Reduction in the overall size of the crown by shortening branches, cutting back to a suitable growth point. Crown reduction is generally done when a tree has outgrown the space it stands in. Trimming trees in this manner can lead to a stunted and deformed tree even increasing the risk of infection or decay. It should be seen as a last resort.
Crown thinning – Selective branch removal to improve the structure and to increase light penetration and air movement through the crown. Proper thinning opens the foliage of a tree, reduces weight on heavy limbs, and helps retains the tree's natural shape.
Crown lifting – The removal of lower branches from a tree to provide clearance for buildings, vehicles, and pedestrians and to allow clear sightlines.
Selective pruning – Removal of specific branches that are causing problems over buildings, powerlines and etc.
Tree Pruner Hobart
As an expert tree pruner in Hobart, Horizon Tree Service have the knowledge to perform professional tree pruning services for any size or species of trees at an affordable price. All pruning meets Australian Standards, which means the tree remains healthy and sound.
Benefits of pruning:
Allow appropriate building and powerline clearance
Improves trees appearance and shape
Increases sunlight into the property
Improves health and longevity
Encourage new growth
Removal of dead, diseased, or weak branches that are a risk to property and personnel.
We don't lop trees. We use proven techniques to deliver the result you require while keeping the structural integrity of the tree and reducing the danger. Trees that are lopped are likely to get pests and diseases and cause unhealthy re-growth which will increase the risk of branch failure.
Do you have a tree that you're concerned about? Get in touch with us today, our qualified arborist will be happy to conduct a free on-site assessment and discuss the best course of action with you.

Safe, Reliable & Efficient
We always strive to meet or succeed our customers' satisfaction.

Over 20 years' experience
We have the experience and qualifications needed to do the job right the first time.

Always on time
It's important for us to get the job done. We'll be there right on time to take care of it.