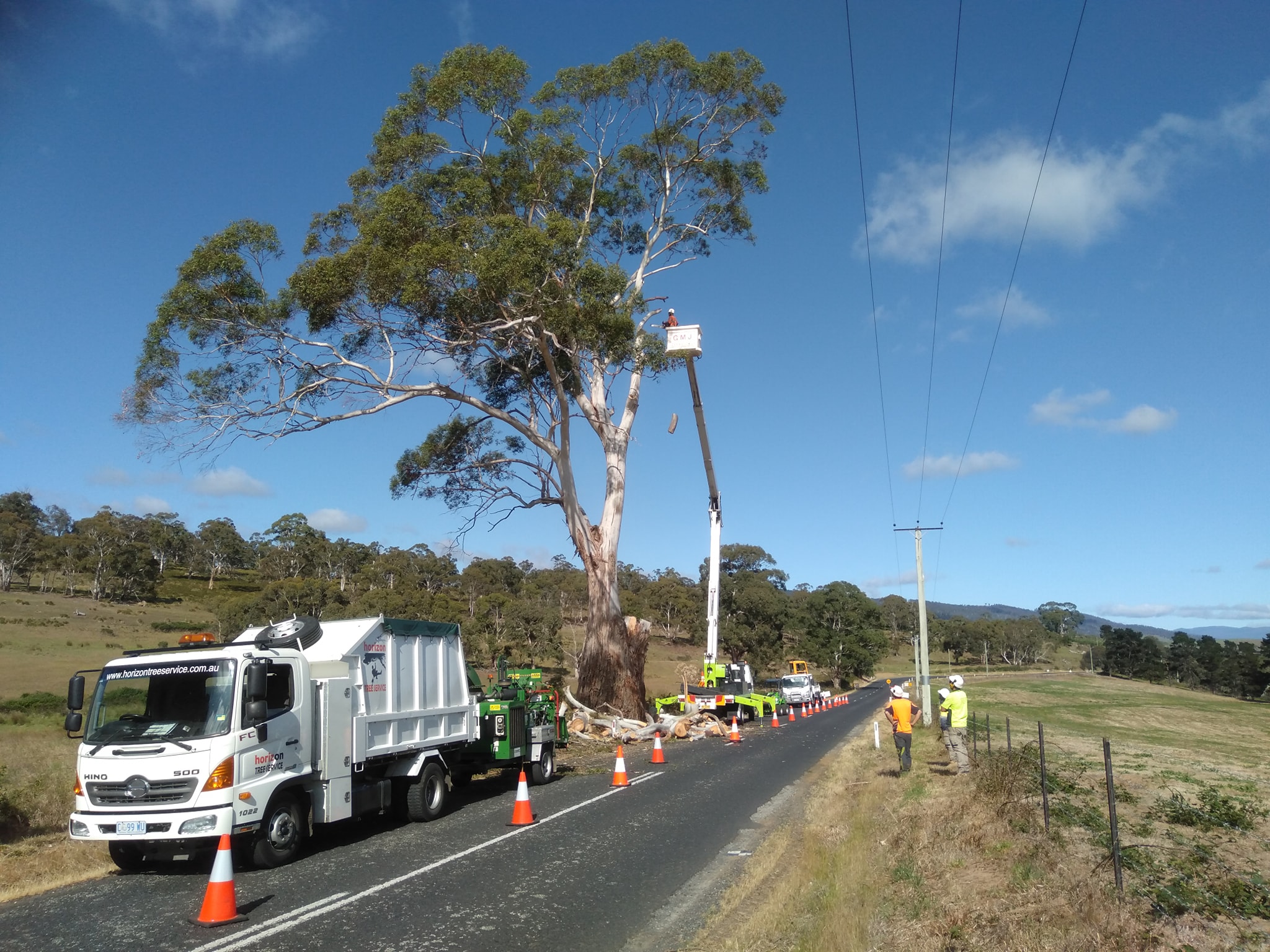 Tree Removal Service Hobart
For tree removal service in Hobart and in surrounding areas, Horizon Tree Service are the ones to call. Our expert team will attend to complete the job on time and to perfection.
We are an experts tree removal and felling company in Hobart.
Tree removal is considered a last resort for when the tree cannot be pruned to reduce a hazard. Our qualified arborist can determine if tree pruning can restore the trees health, appearance and safety or if the tree should be considered for removal.
Tree Felling Service Hobart
Horizon Tree Service are the experts when it comes to your tree felling service in Hobart. We take care of tree removals in large, dangerous and confined spaces. Our extensive experience, high standards of safety, and the use of correct machinery and equipment allows us to complete the tree removal process in a quick, safe and efficient manner. We ensure that all care is taken to prevent damage to property and surrounding areas.
Reasons for tree removal–
The tree is dead or dying or diseased and has become a safety hazard
Root system causing damage to underground assets or foundations
Land clearing for residential or commercial development
Storm damaged
Fire Hazard Reduction
Outgrown the area
Landscaping
If you're unsure if you think a tree requires pruning or removal, get in contact with us today, we'll be happy to conduct a free on-site assessment and offer you our expert advice!

Safe, Reliable & Efficient
We always strive to meet or succeed our customers' satisfaction.

Over 20 years' experience
We have the experience and qualifications needed to do the job right the first time.

Always on time
It's important the job gets done. We'll be there right on time to take care of it.